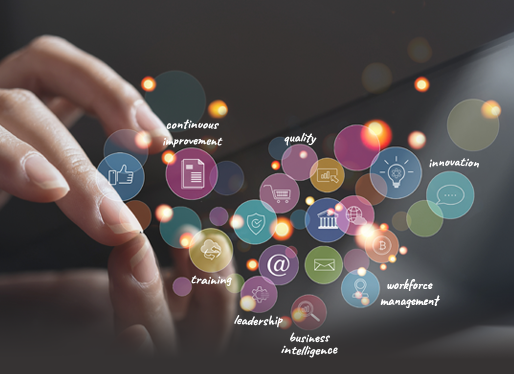 Investing efforts in providing exceptional customer experiences through proper information management and multichannel communication is one of the challenges faced by large companies, and this is no exception in the financial and banking industry.
In such an evolved market where consumers have access to various banking and finance options, demanding accessibility and personalized attention at the time they require it, the need arises for entities in these sectors of the industry to adapt to the growth of e-business and innovative applications for the distribution of their products or services through Contact Centers; and thus boost their competitiveness through excellence, innovation and memorable experiences for their users.
Transforming digitally in the banking industry brings a great commitment, especially in the protection of user data, so they must ensure that their strategic allies are based on the pillars of information security: Integrity, Confidentiality and Availability, in addition to internal policies and procedures for the protection and safeguarding of the financial institution.
At NETCOM we focus on designing experiences that allow us to connect with the needs of users through an adequate management of information and multichannel services that respond to their interests, which has made us the strategic ally of leading financial and banking institutions. In Costa Rica, for more than twelve years we have been the strategic partner of banks that are systemically vital for the country, whose main objective is to maintain the internal and external stability of the national currency and to ensure its conversion to other currencies, as well as to control inflation; this relationship has allowed us to acquire considerable knowledge of the financial and banking environment of Costa Rica, a competitive advantage that has enabled us to incorporate to our client portfolio, the state banks of the country and private financial institutions that at the Central American level are among the largest in the area.
Our management system is aligned to international standards of Contact Centers, the technological infrastructure with which we have in all our sites consists of components that help to strengthen the services we offer at the level of voice and data, systems that are integrated together to provide a reliable redundancy, high availability and ensure business continuity of customers, all this supported not only by a team of software and hardware, but also by qualified personnel with extensive experience in the field of security and technology. Likewise, our Data Center and terminals are protected with state-of-the-art tools, keeping our clients' systems safe, in good condition and with access restrictions, which in the banking and financial system area is mandatory.